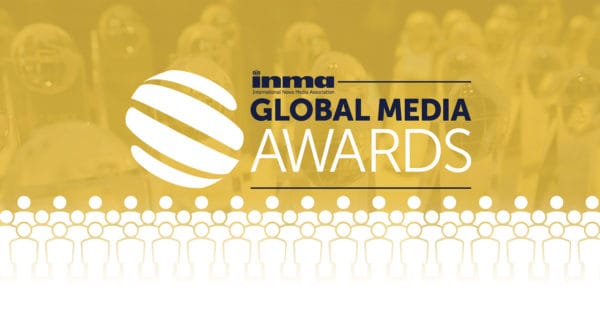 Another week, another set of exciting developments from in and around the South Africa Media Innovation Program, as SAMIP participants celebrated awards nominations, audience growth, new partnerships, job opportunities, and podcasts.
SAMIP participants make awards shortlist
The International News Media Association has named Daily Maverick and Food for Mzansi among the finalists for the Global Media Awards. The finalists were selected from over 600 entries across 37 countries.
Daily Maverick is nominated for Best Idea to Encourage Reader Engagement, for its thriving webinar series, and Best Use of Print, for its surprise launch of a weekly print edition last year.
Food for Mzansi is nominated for Best Use of Audio, for its chart-topping farming podcast, and Best Idea to Grow Advertising Sales, for a sponsored series on agri finance with Standard Bank.
Winners will be announced in June 2021.
Food For Mzansi has been nominated for Best Idea to Grow Advertising Sales category at the Global Media Awards, for the #ItCanBe project run in partnership with @StandardBankZA. It is one of 2 nominations, with winners announced on 3 June. | @INMAorg https://t.co/jacXKyytaK

— Food For Mzansi (@foodformzansi) March 12, 2021
BREAKING NEWS: Global Media Awards finalists unveiled https://t.co/4BClSVKUBq @journalism @Mediebedriftene @NDPNieuwsmedia @TU_Medier @apa_at @BdzvPresse @SPQN_fr #GlobalMediaAwards #Media #Awards pic.twitter.com/BVQ9MGeEzg

— INMA 🇪🇺Europe (@inmaeurope) March 10, 2021
SMWX growing its YouTube audience
Youth politics outlet #SMWX has reached a new milestone in their post-Covid shift to remote video content, passing the 20,000 subscriber mark on YouTube. Founder Sizwe Mpofu-Walsh has hosted two video discussions every week, amassing over 60,000 views from the last three weeks alone. See #SMWX on YouTube for more.
gsport bags another partnership for women's sports
Women's sports outlet gsport has announced a new partnership with sport sponsorship specialists Flash Sponsorship to boost commercialisation of women's sport in South Africa. This is the latest example of gsport leveraging innovative partnerships to advance the sector as a whole, including a recent collaboration with Henley Africa to develop a business strategy for the sector, as well as new publishing partnerships with other SAMIP cohort members Mail & Guardian and Igunundu Press.
Just In! @FlashSpon and @gsport4girls announce new partnership to boost commercialisation of women's sport in South Africa. #gsportFlash #ChooseToChallenge #IWD2021 https://t.co/y5IRETSdMZ

— gsport4girls (@gsport4girls) March 8, 2021
International coverage for Quote This Woman+
Media diversity initiative Quote This Woman+ was featured by German news cooperative Riff Reporter in the lead-up to International Women's Day, in an article profiling their work to tackle the lack of gender diversity in mainstream news. Read it here.
On the latest QW+ media update, see who's new to the QW+ database – https://t.co/9FewKm0Kqa pic.twitter.com/alPRDSJJLZ

— Quotethiswoman+ (@quotethiswoman) March 4, 2021
Confronting another protest death
The death of master's student Mthokozisi Edwin Ntumba, reportedly at the hands of police cracking down on student protests in Johannesburg, was a numbing reminder of the pattern of police brutality in South Africa's protest landscape. Mobile-first news service Scrolla published eyewitness accounts of the shooting in English and isiZulu; youth media outlet The Daily Vox continued their focus on unpacking and explaining the registration and funding issues that are driving student protests; Mail & Guardian's daily long-read newsletter The Ampersand unpacked the politics and policy failures that have allowed such abuses to flourish.
Police brutality is policy: The system is working as intended write @KiriRupiah and @FelthamLuke. https://t.co/YGDObN9sil pic.twitter.com/0UEvdlIl2A

— Mail & Guardian (@mailandguardian) March 11, 2021
Food for Mzansi is hiring
Digital agri-news oulet Food for Mzansi is looking for a chief reporter and two junior positions in marketing and journalism. Read more here.
VACANCY: CHIEF REPORTER
Do you have what it takes to work for Food For Mzansi? We need a chief reporter to lead our editorial team & help provide the best news & content for the agricultural sector. Think you're up for the job? Application info here:https://t.co/uObtEW3Ri1

— Food For Mzansi (@foodformzansi) March 11, 2021
Latest podcast episodes from SAMIP participants:
• Scrolla's daily isiZulu news wrap, ScrollaCast
• The Witness, Volume's podcast on African whistleblowers

• Power of the Streets, produced by Volume in partnership with Human Rights Watch
• The Zondo Commission Unpacked produced by Volume for Corruption Watch

• Farmer's Inside Track, by Food for Mzansi

• A new season of Don't Shoot the Messenger by Daily Maverick

https://samip.mdif.org/wp-content/uploads/2021/03/Global-awards.jpg
320
600
Khumo Sello
https://samip.mdif.org/wp-content/uploads/2017/08/mdif-samip-logo-188x60.png
Khumo Sello
2021-03-15 10:47:26
2021-03-15 15:40:07
Update | SAMIP orgs tapped for Global Media Awards