Recognition for QTW+ Director as top Networking Woman
Founder of feminist non-profit
Quote This Woman+
, Kathy Magrobi, was among 50 change-makers and industry influencers recognised by the Mail & Guardian in their
Power of Women
annual showcase of South African women making a difference in key areas of society. Magrobi was named as one of five winners in 'The Networking Woman' awards category, and dedicated the honour "to all the phenomenal women who have put their hand up to be counted as experts in their field and to the journalists who make use of the Quote This Woman+ database to provide a more balanced, nuanced perspective, paving the way for a future where no voice is left behind." Read more
here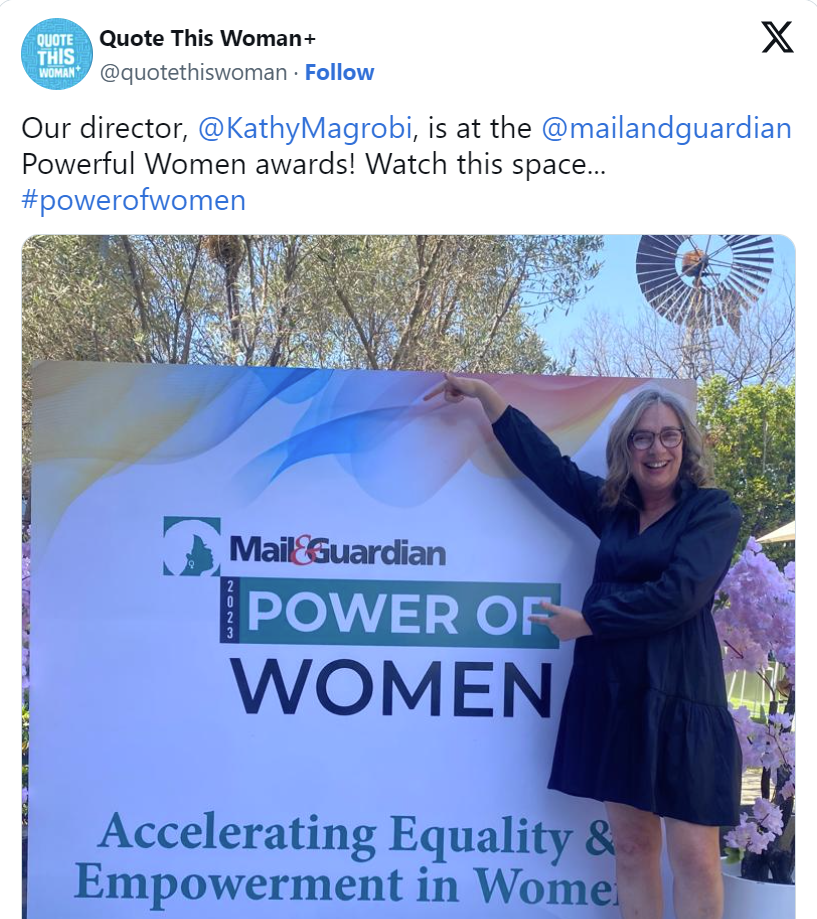 NMT launches free Digital Policy EdX course
Namibia Media Trust has announced a FREE Media and Digital Policy in Africa online course in partnership with the University of Stellenbosch.  Registration will open at the end of the month with the course beginning on October 16th, hosted on the EdX platform. The course will require just a few hours of commitment each week for 8 weeks with modules covering cutting-edge insights into policies on Artificial Intelligence, online safety, media sustainability and more.  The updated course is based on a handbook dedicated to the memory of Jeanette Minnie, a prominent advocate for progressive communication policies in Africa and produced by a group of her friends. Find out more here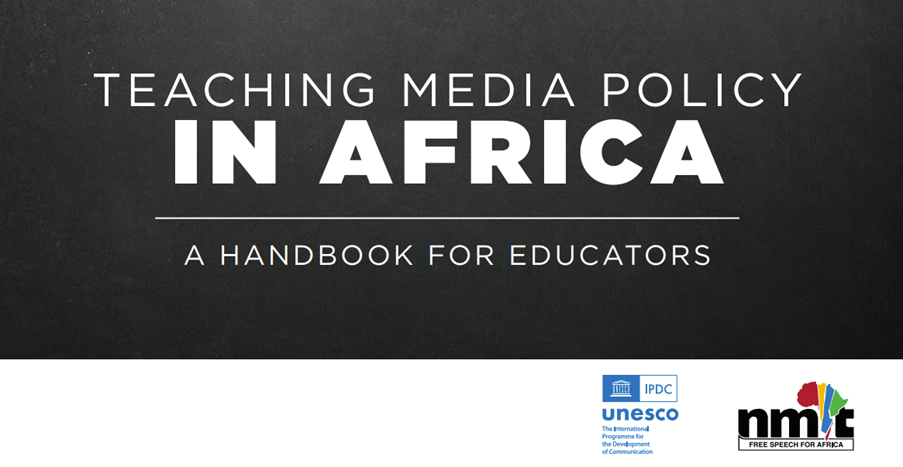 Radio Workshop featured on NPR
Radio Workshop's latest podcast 'This Coal Life' was featured on National Public Radio in the US, which reaches an audience of 23 million. The podcast episode, produced in conjunction with Earth Journalism Network's Net Zero workshop attendees, explores South Africa's energy transition and how it will impact families who have relied on coal for generations. You can listen to the podcast here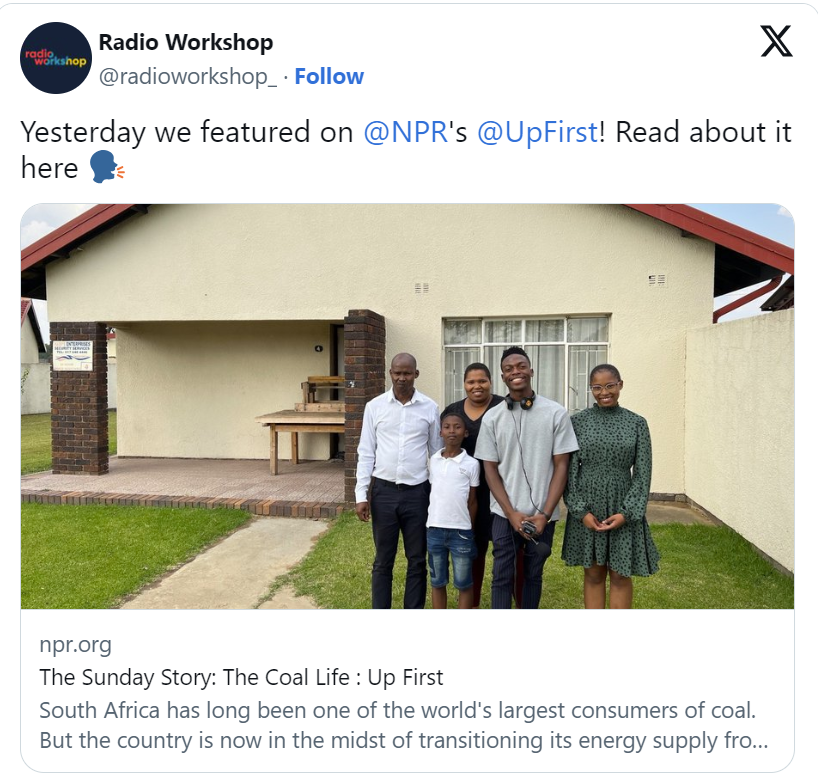 #SMWX launches #Roadto2024 elections series
As South Africa gears up for the 2024 elections, there are many burning questions on the minds of voters: Which coalitions are forming? How are the provinces shaping up? When exactly is the election date? #SMWX will be offering regular insightful analyses on South African politics and beyond – head over to the #SMWX YouTube, iTunes Podcast or Spotify and watch or listen to this week's #RoadTo2024 Elections Series episode.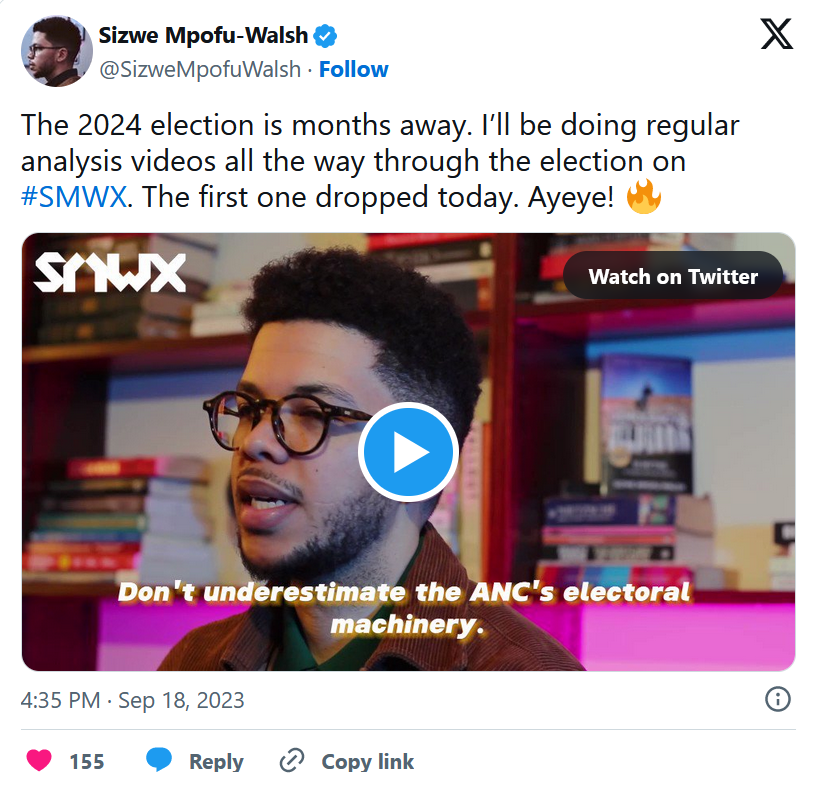 Newsday supports Lesotho Farmers awards
As Newsday Media recently launched Seahlolo, a new agricultural sector-focused publication in Lesotho, they raised their profile in the sector by sponsoring one of the award categories at the third Farmers Pitso Awards that took place at Maseru's Manthabiseng Convention Centre. The annual event recognises the hard work of Basotho farmers and offers a platform to promote products and businesses.