#SMWX hits 50 000 subscribers
The Sizwe Mpofu-Walsh Xprience (SMWX), the current affairs digital channel started in 2019 by Dr. Sizwe Mpofu-Walsh has surpassed the 50 000-subscriber mark! To celebrate the milestone the channel hosted a 50K Q&A special, where Mpofu-Walsh answered questions sent in from fans on social media. The questions covered four segments: politics, the media, academia and his personal life; tune in here to hear his thoughts on marriage, his 'Unfiltered' SABC show, the 2024 elections and Liverpool. #spread the fire.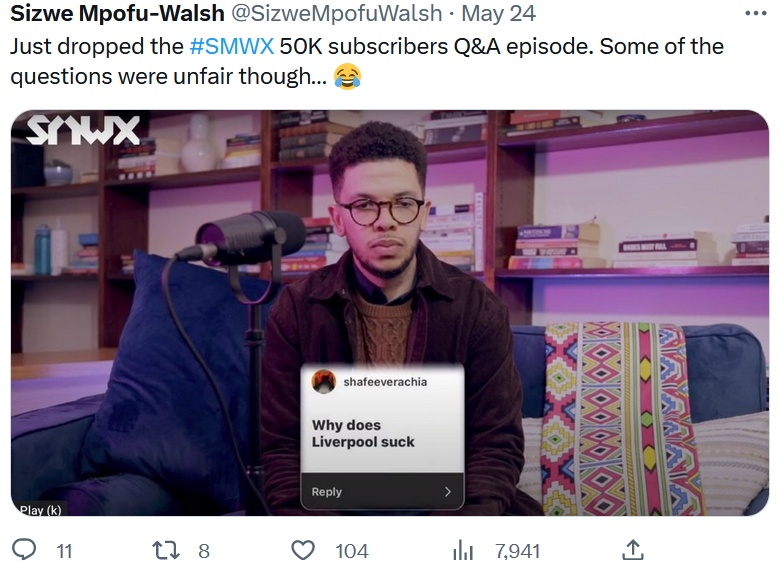 Podcast Alert🚨: Daddy Hope talks Zim elections 
The Namibia Media Trust's latest iSPEAK podcast episode in the 'Legends in African Journalism' series, features host Gwen Lister in conversation with acclaimed Zimbabwean journalist, Hopewell Chin'ono (Daddy Hope) to delve into the present state of affairs in Zimbabwe, which is scheduled to hold elections on August 23, 2023.  The discussion focuses on democracy, media and human rights, shedding light on the anticipated challenges arising from the recent passage of the Patriot Bill by the Zimbabwean parliament. #TakeAListen here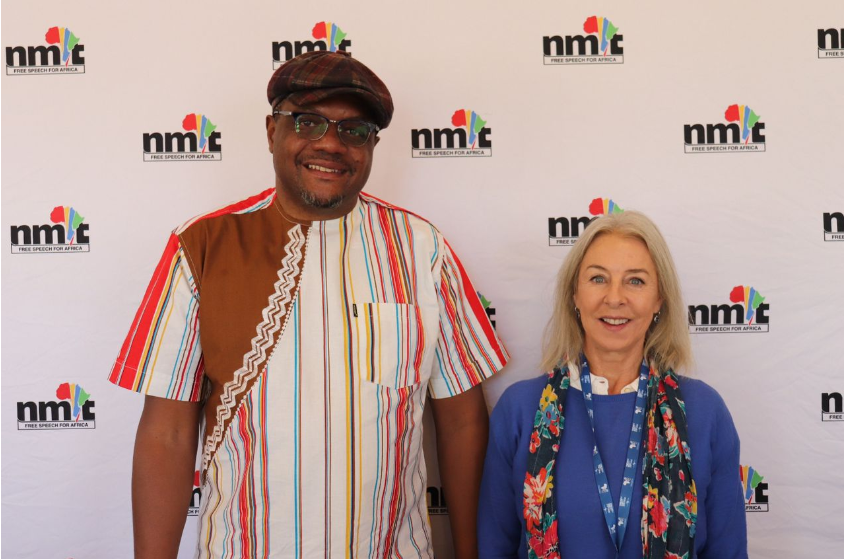 Daily Maverick hosts Climate Crisis Conference
Daily Maverick hosted The Gathering: Earth Edition at the Cape Town Convention Centre, convening experts across business, science, civil society and politics to address the greatest threat to humankind: the climate crisis. Panels discussed climate activism, artificial intelligence, sustainable businesses and how to solve South Africa's energy and environmental crisis. Read the articles or watch all the sessions on this dedicated page.

SAMIP media in the news
The Daily Vox is taking a break
After nine years of crucial reporting, the youth-focused platform is taking a break. Tributes poured in from online readers, acknowledging the role it played in the Fees Must Fall era, describing it as an authentic voice, that 'critically forced legacy media to truly consider how to equitably reflect a demographic that accounts for more than half the South African population". Watch Fatima Moosa outlining the reasons behind this strategic decision. Till we meet again…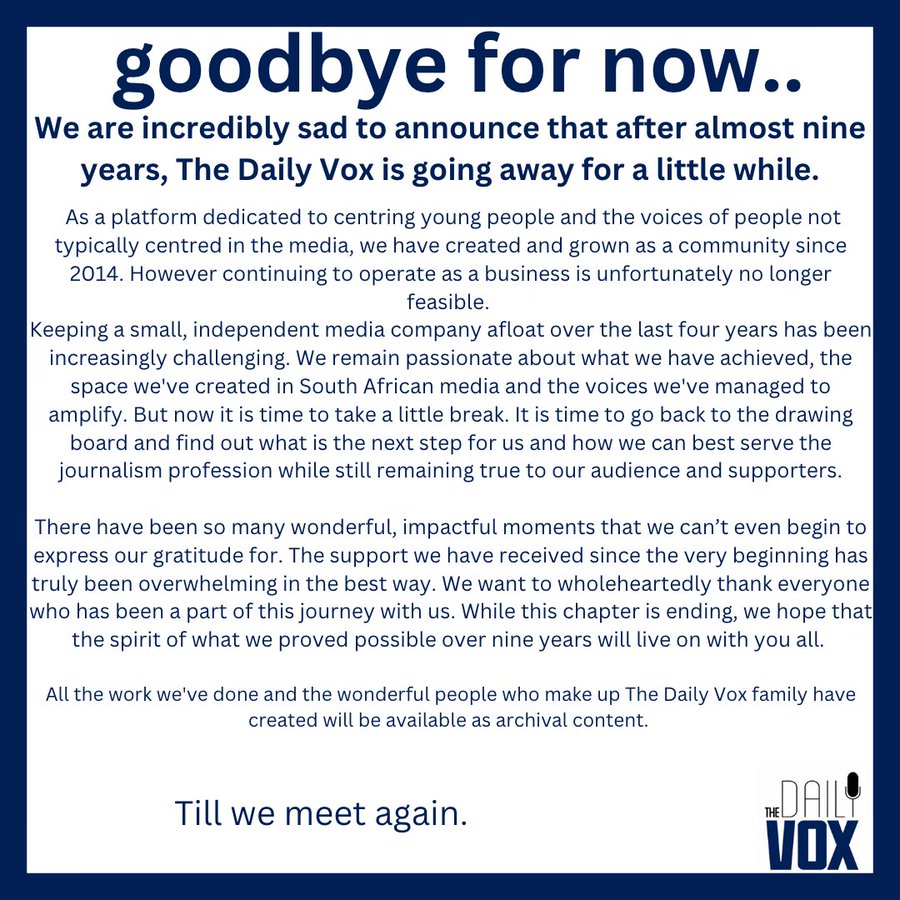 Coming up… Mzansi Young Farmers Indaba
Food for Mzansi is hosting the 2023 Mzansi Young Farmers Indaba at the FNB Stadium on 14-15 June, on the eve of Youth Day in South Africa. The sold-out expo will bring over 400 of the SA's finest young farmers and agripreneurs together for talks, workshops and interactive demonstrations on the latest trends in agriculture and cutting edge farming technology.