M&G and Newsday collaborate for Lesotho election reporting
Lesotho weekly newspaper Newsday raised its game to cover the country's national elections held on 7 October. Alongside live social media polling updates the Newsday editorial team collaborated with a Mail & Guardian journalist to produce daily news reports during the week around the elections, which were published on M&G's online platform. Lesotho has a new ruling party, the Revolution for Prosperity; you can read the coverage on this dedicated page, but if you want to know 'Who is Lesotho's new prime minister, mogul Sam Matekane?, read this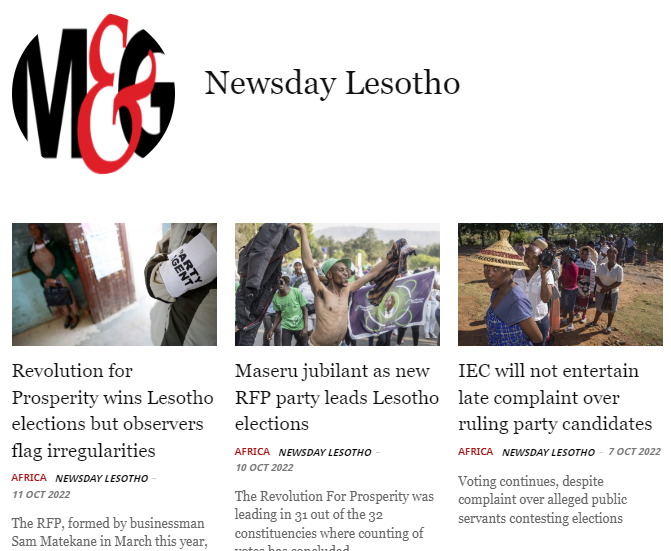 SAMIP #Unplugged at Jamfest2022
Jamlab Africa and Civic Tech Innovation Network hosted this year's Jamfest2022 #Unplugged and in-person at the Tshimologong Digital Innovation Precinct in Braamfontein with SAMIP's cohort of digital media innovators featured prominently across the programme. Dr. Sizwe Mpofu-Walsh of #SMWX and Food for Mzansi's Ivor Price spoke on how to differentiate your media venture in an oversaturated digital media landscape. Tegan Bedser from Media Hack Collective and Kobus Lourens from Food for Mzansi shared their expertise and 263chat founder, Nigel Mugamu and Seen's Nella Entkind were co-panellists discussing citizen journalism and rethinking shared value between media and audiences. You can watch the recordings here.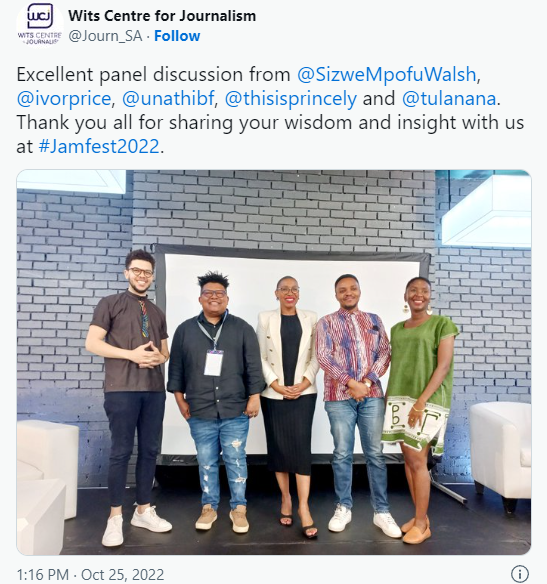 Also Seen at Jamfest…a masterclass on how to make your videos go viral.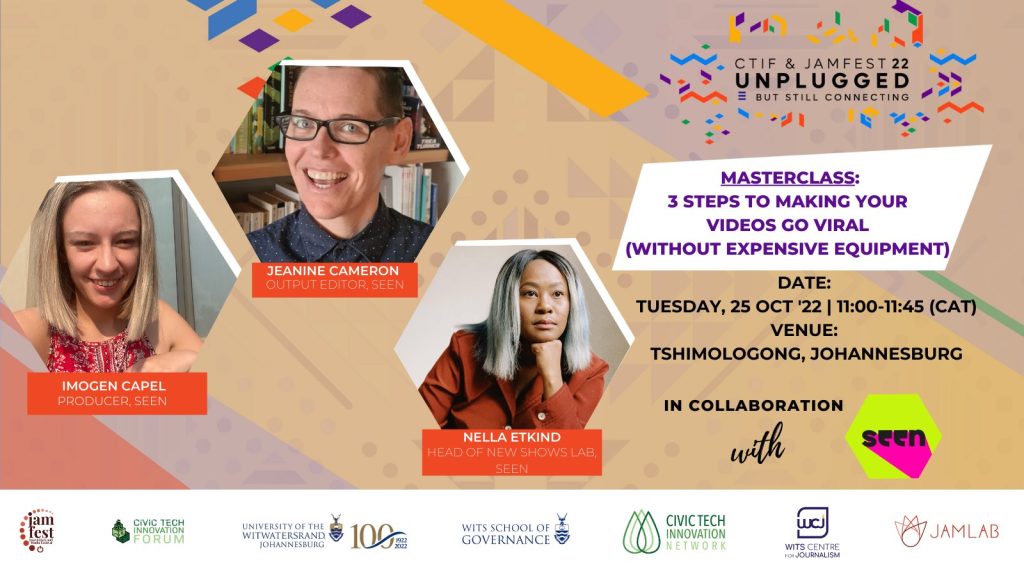 Awards for top journalism
263chat's business reporter Kudzanai Gerede recently won the best Coal and Gas reporter of the year at the Zimbabwe Media Mining Awards. He was recognised for his article on the challenges facing Hwange, a coal mining town in the north-west of Zimbabwe, considering questions of sustainability of the community in the wake of global efforts to end fossil fuels usage. You can read the award-winning article here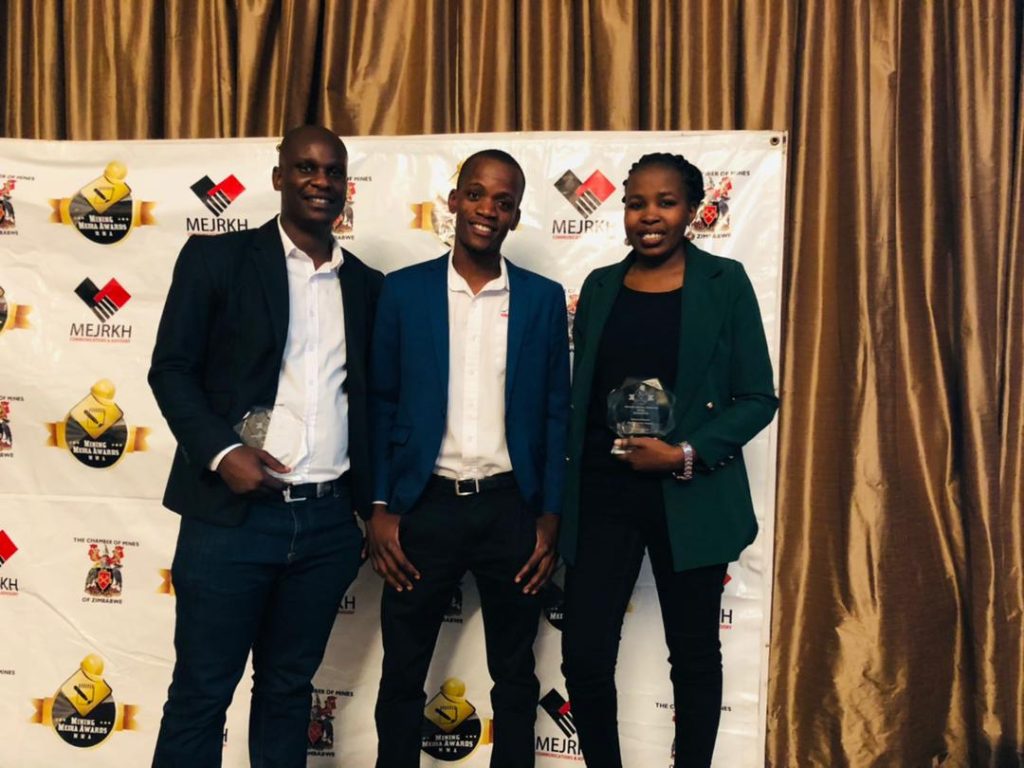 Congratulations too to Viewfinder editor Daneel Knoetze for winning a Vodacom Journalist of the Year regional award for Innovation in Journalism (Western Cape). Daneel won for the development of Viewfinder's Police Accountability Tracker. Well done!
NMT offers podcasting fellowship 
With podcasting gaining popularity in Namibia, the NXT Journalism Hub, training programme of the Namibia Media Trust, is set to launch a podcasting bootcamp for pioneering podcasters looking to hone their skills and learn how to position themselves in the emerging African podcasting landscape. If you want to be the NXT Journalism podcast fellow, get your application in here.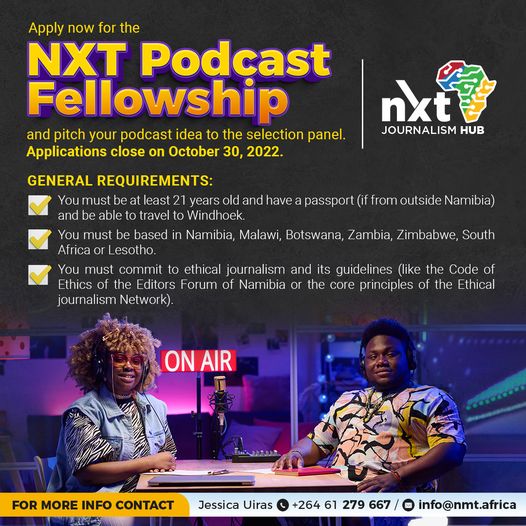 Explain has a vacancy for a full-time editor
explain.co.za is looking to hire a full-time editor in a permanent position, preferably based in Johannesburg. The award-winning start-up is offering progressive working and compensation packages, including unlimited leave, flexible working hours, performance bonuses and a hand in shaping the company's culture and future. They are looking for someone who is passionate about making news accessible and understandable, who enjoys mentoring reporters and who is up for a challenge. You can find out more information here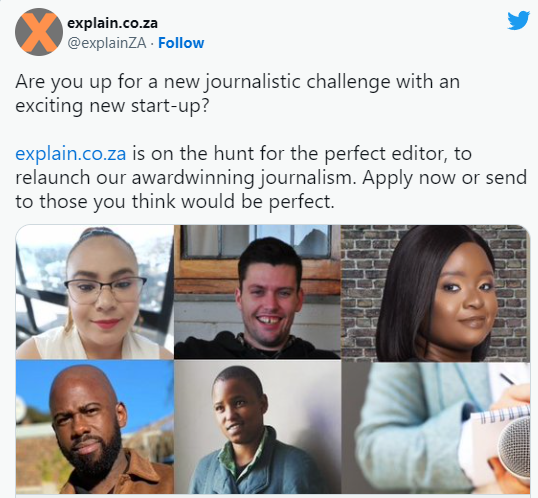 AIJC: The African journalism premier gathering 
The 18th African Investigative Journalism Conference returns for a bumper in-person gathering from 31 October – 2 November 2022. More than 25 media leaders from SAMIP, our regional cohort and new Nigerian counterpart NAMIP will be coming together to learn, network and discuss. Media Hack Collective, Volume and Viewfinder will share insights into their unique brands of investigative journalism and new NAMIP program entrants Humango, Dubawa and Prime Progress Media will contribute perspectives from Nigeria. View the latest programme here.