Viewfinder editor wins Fetisov award
Viewfinder editor, Daneel Knoetze, received second prize in the Contribution to Civil Rights category at the 2022 Fetisov Journalism Awards, at a ceremony in Dubai in April. Daneel was recognised for his reporting on police brutality and non-accountability in South Africa, through Viewfinder's Above the Law series. The project included the launch of Viewfinder's Police Accountability Tracker – a data dashboard containing nearly 50,000 criminal complaints against the South African Police Service in recent years. The judges praised the series as "journalism with impact at its best". "It is a powerful report on the shadowy world of policing, in which echoes of … apartheid can be heard. Publication of this report has helped shape a new public discussion in the country [and] has led to new … regulations governing the conduct of policing," the judges remarked.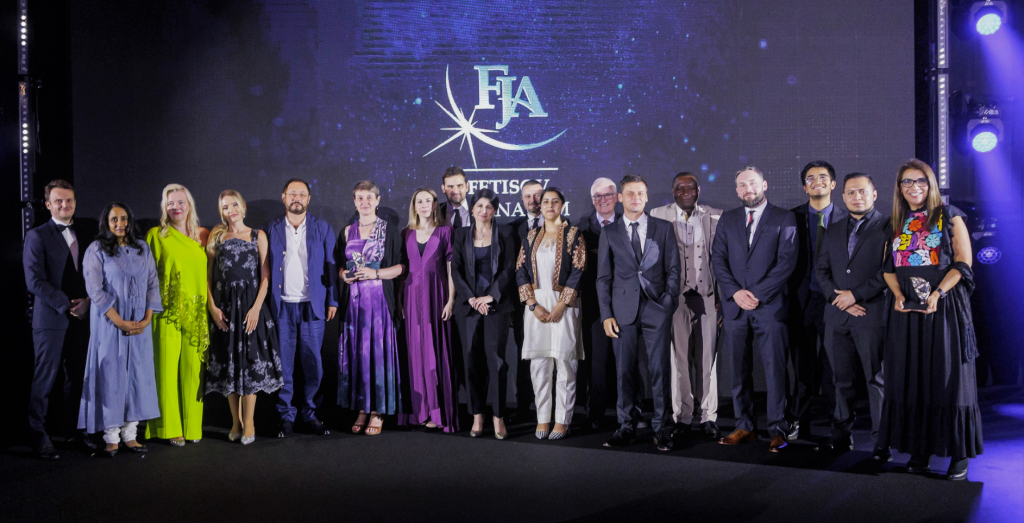 Insights at the International Journalism Festival
Daily Maverick co-founder Styli Charalambous was amongst the media industry's top experts exchanging ideas and insights at this years International Journalism Festival in Perugia, Italy. Charalambous featured on three panels discussing messaging technology, how to measure social value of journalism and what's next for the business of news. MDIF CEO, Harlan Mandel also featured  on a panel discussing the ways philanthropic funding can bolster high-quality media as a public good. MDIF's Chief Strategy Officer, Patrice Schneider organised and moderated a panel exploring the need for plurality of capital for independent media, sharing lessons on Puralis, a blended, multi-stakeholder investment facility managed by MDIF.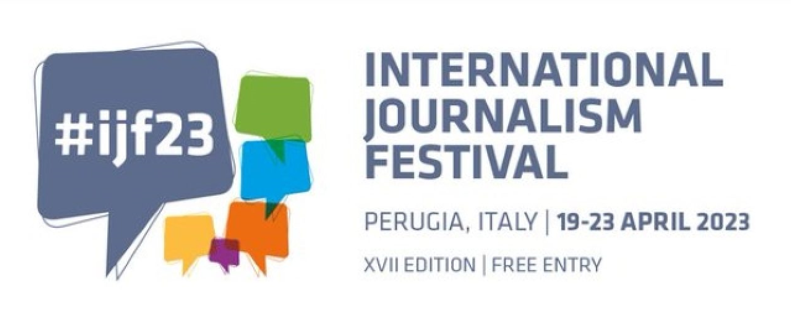 Marking World Press Freedom Day 
NMT Director and Chairperson of the Global Forum on Media Development, Zoe Titus was in New York for the celebration of the 30th anniversary of World Press Freedom Day at the UN headquarters, under the theme, "Shaping a future of Rights: Freedom of expression as a driver for all other human rights".  Titus was part of a participatory fishbowl session on radical approaches to saving journalism. The panel considered systemic solutions to the business model crisis and discussed what strategies are working to help journalism survive and thrive, particularly in transitional and fragile countries.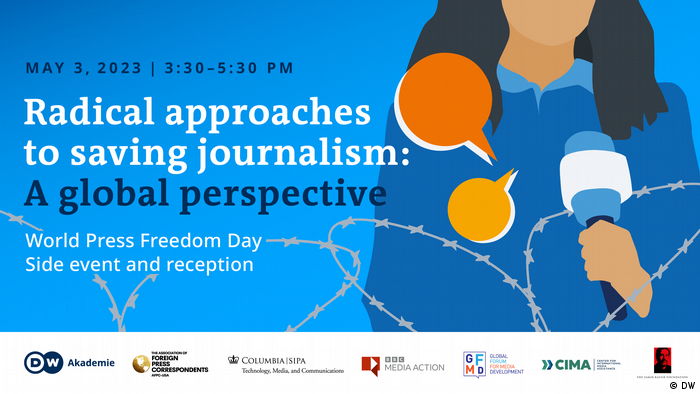 On WPFD Viewfinder's Daneel Knoetze led a workshop on accountability journalism at the Stellenbosch Department of Journalism's World Press Freedom Day seminar. And Managing Editor of Newsday Lesotho, Lerato Matheka, was invited to speak at a World Press Freedom virtual event hosted by Intentional Conversations, featuring Pan-African female journalists sharing their journeys, experiences, challenges and achievements.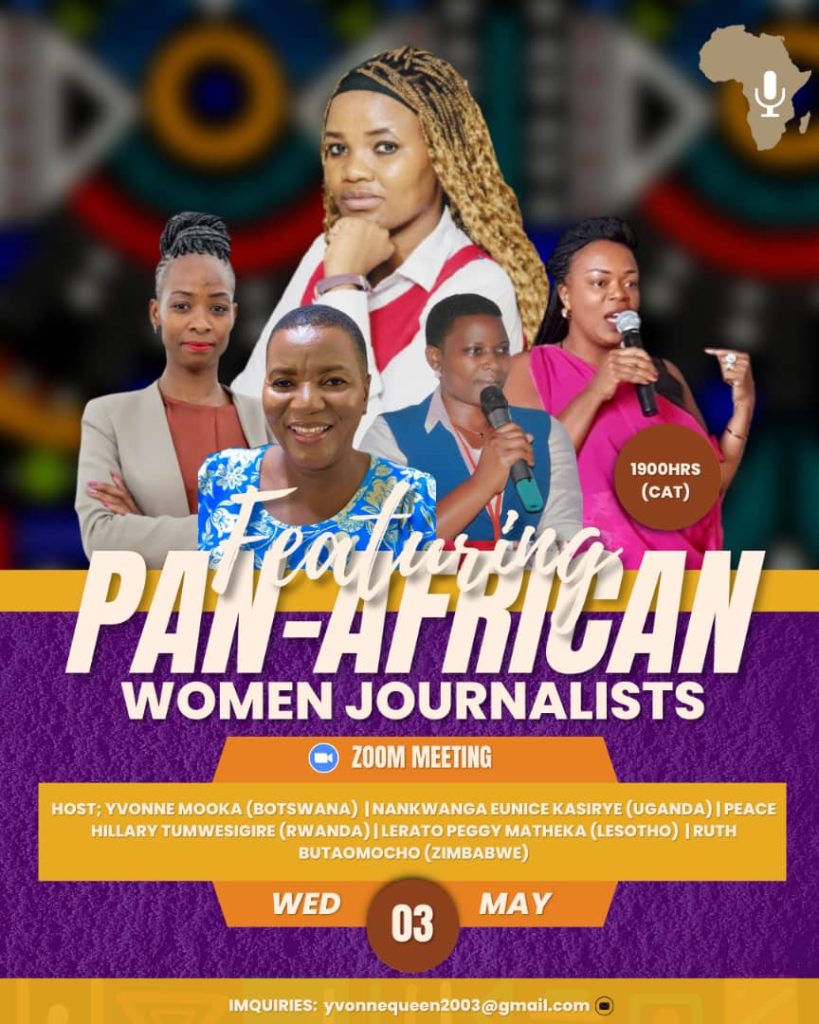 Have you tried Cluedle?
The clever data journalists at The Outlier have launched a simple cryptic crossword challenge to get your morning brain into gear. You have three chances to solve a cryptic clue, with hints available should you need them. You can subscribe to receive the daily cryptic clue and if you're a newbie and not sure where to begin, check out their helpful guide to cryptic crosswords.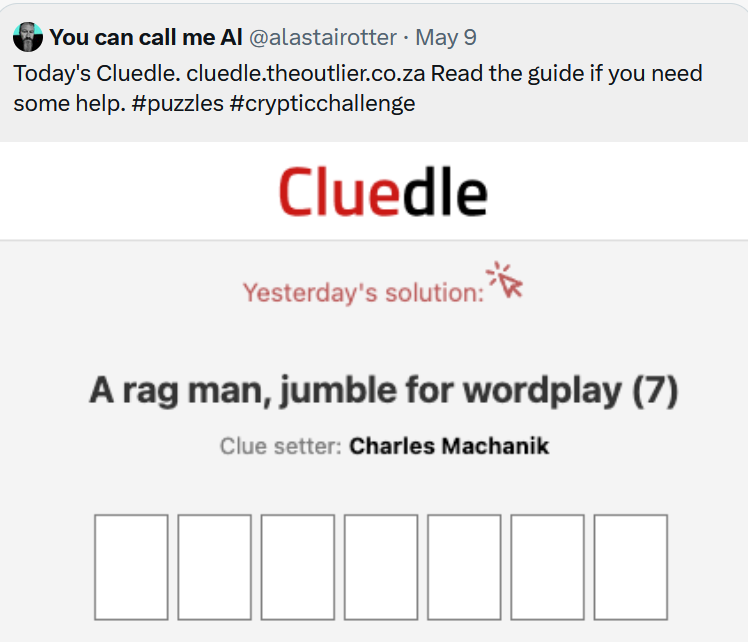 Another nomination for Radio Workshop
Following their "Ambies" nomination, Radio Workshop's "I Will Not Grow Old Here: A Girl from Alex" podcast series has also been shortlisted for a One World Media Award in the podcast and radio category. If you still haven't listened to it, start with episode 1 here