Building the world's best newsletter
Last year Daily Maverick's First Thing with John Stupart won the award for best newsletter at the WAN-IFRA 2022 Digital Media Awards Worldwide. So, our cohort were fortunate to be learning from the best when John Stupart presented a full day workshop on newsletter development, management and monetisation. The hybrid workshop was hosted by our NAMIP colleagues in Abuja, Nigeria and attended virtually by Southern African participants. The workshop covered everything an African newsroom needs to get started, or grow a newsletter product, beginning with the basics of what makes a newsletter great from both a content and a technical perspective. You can also subscribe to the Nigeria Media Innovation Program's new newsletter here.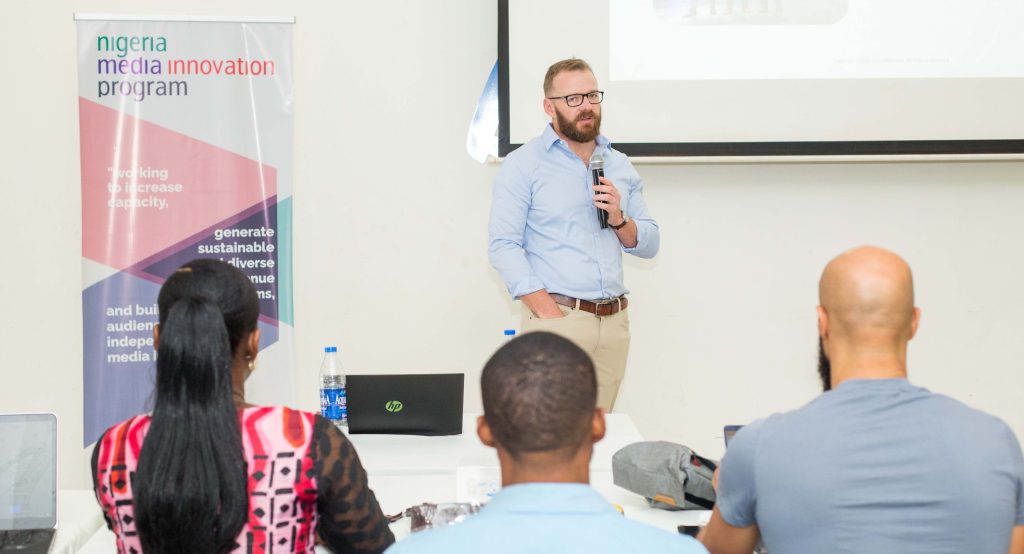 SMWX hits 100K views
The first SMWX episode of the year, entitled 'SA in Crisis' has officially gone viral! The show, hosted by Dr Sizwe Mpofu-Walsh, features Prof JJ Tabane, host of Power to Truth, discussing his interview with President Cyril Ramaphosa, loadshedding, the 2024 elections and the moral collapse of the country. Within a week the show clocked over 100 000 views – you can watch it here. Fans can also help to spread the fire by subscribing to the channel, membership gives you access to various benefits including monthly interactive livestream chats.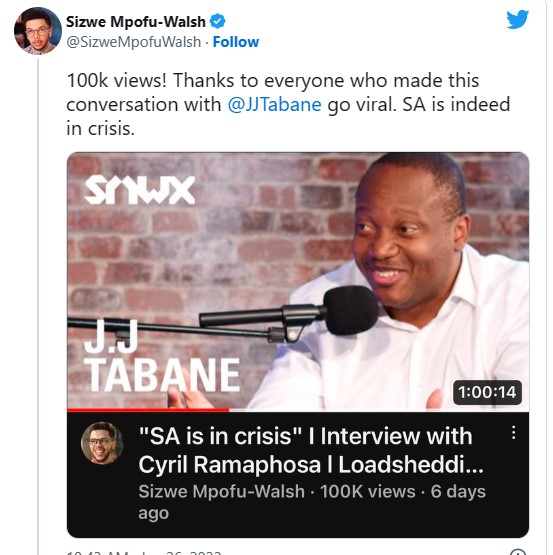 The return of the Wrap
After a short hiatus, The Wrap is back, delivering a weekly dose of rigorously checked, independent and easy-to-understand news! explain.co.za's award-winning news summary breaks down the most important topics for busy South Africans and already boasts a 30k subscriber tribe. The strengthened editorial team, led by Vershni Pillay, produces specially curated content, explainers and special reports for readers that don't have time to grapple with the technical details of every news story, but want to stay informed and empowered. You can subscribe to the Wrap here and get the week's news delivered to your phone by whatsapp or email in text and audio formats every Thursday. The product is sponsored by the explain agency division which specialises in content marketing for purpose-driven organisations.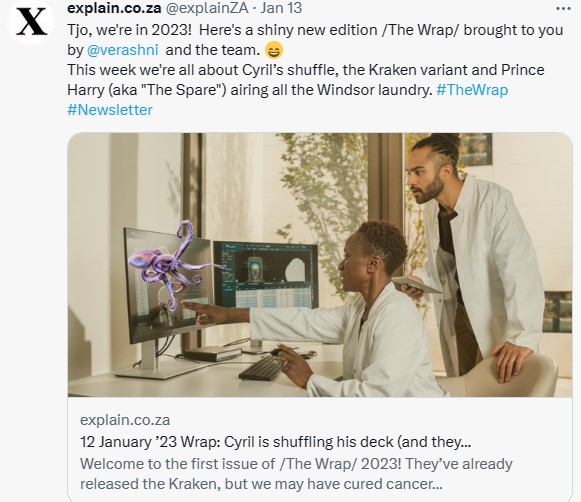 Radio Workshop hosts listening party
Radio Workshop, formerly known as Children's Radio Foundation, will be hosting a listening party in Cape Town to showcase nine intimate audio stories about young people living in the mother city. The stories were produced during a 10-day workshop titled 'Level up your audio storytelling' led by US-based producers Rob Rosenthal and Sam Broun.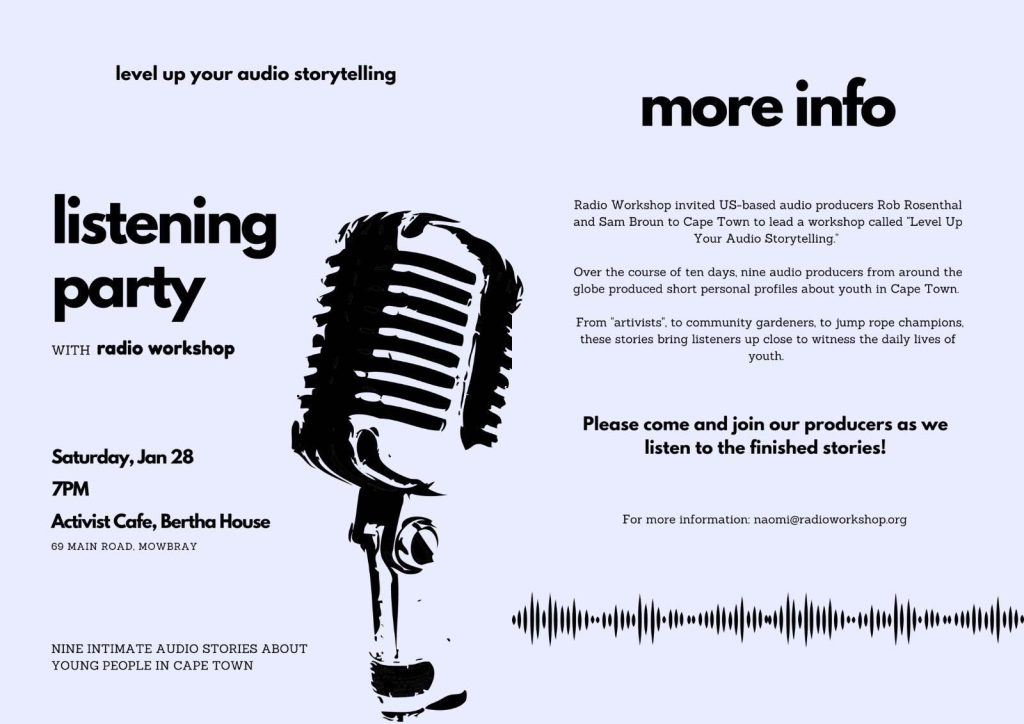 Recruiting for top talent
Quote This Woman+ is looking to recruit a part time fundraising consultant to assist with their crowdfunding and grant applications. If you are a passionate new business developer and believe that women and other marginalised voices deserve to be heard, apply here to be part of the small, agile team; the remote position includes a stipend and generous commission. And in Bulawayo, Zimbabwe, the Centre for Innovation and Technology (CITE) is looking to recruit an experienced sales and marketing officer to develop their commercial division.